My Story – Pt1
In December 2000, I nearly died. I lost weight down to 43kg (95lb) due to severe gut problems and multiple surgeries, which all led to the downward spiral of CFS/ME (Chronic Fatigue Syndrome), Fibromyalgia & MCS (Multiple Chemical Sensitivity).

[Me and my brother Jamie – Christmas year 2000 @ 43kg]
But first, let's rewind a bit. I had always been one of those 'allergy kids'. In fact I was born with gut probelms. Soon as I was put on 'normal food', I suffered colic (cramps), constipation, rashes, hives & other allergies. Through childhood I suffered more of the same, developed more food intolerances plus asthma. I was still an active happy kid otherwise. I participated in many physical activities with ease. i.e. I'd often come first in things like 100m sprints etc, and was second nature to be able to easily land flips, vaults and somersaults in gymnastics / martial arts etc.
As a teen things got worse, and was diagnosed with IBS (Irritable Bowel Syndrome). Suffered regular headaches, palpitations & ectopic heart beats. These were worst often after strong foods such as Indian, Italian (concentrated tomato sauces/pastes), or spicy Thai/Chinese etc. I would often be on the bed writhing with gut pain or other above mentioned symptoms after going out to eat (worth it to me at the time!). Also broke out in a variety of weird allergy spots and acne at about age 15. This was very frustrating not to mention painful when flared up. One of my friends laughed frequently because I would explain I was taking paracetamol (Tylenol) for an 'itchy back' (was very conscious not to show the spots covering it, not allowing me to sit back on a chair or lay on my back in bed!)

[Oh my loves that are thus unkind to me! Such sweet sorrow]
Despite all that, it was intermittent. I did not have fatigue or muscle pain, and was quite a strong teen. I had full energy day & night, pushed weights 5-6 days a week & did various different martial arts. I rode the bike for many kilometers, often to the beach where I'd body board or go diving for hours, which I loved. I could spend whole days at the beach going non stop, then bike home another 5-6km's. 100 push ups & 100 sit-ups were no problem even on days where I'd done many of the above activities already.

[One of my lifelong heroes, Bruce Lee]
I had no idea back then, but the majority of the symptoms I was getting were due to serious food & environmental intolerance & allergies. I now know that a vast majority of people's general day to day health reactions and symptoms are also due to this. Back then I just thought it was normal for me to live with weird intermittent pain and those other symptoms. I was too busy enjoying life to make the connection, or care that much to look too much into it.
I got appendicitis at age 19, and had it removed. Although it wasn't too inflamed, they found a carcinoid tumour on the end of the appendix, which causes 1 in 300 cases of appendicitis. So it was good it got removed.
At age 20 I developed SVT (an arrhythmia called Supra-Ventricular Tachycardia). I was at a friends place in Sydney one night after we had about 6-7 refills at a trendy cafe of somewhat rocket fuel powered coffee. This is what triggered my SVT for the first time. My heart sped up to I would guess about 250+ bpm while I was trying (very unsuccessfully due to hard caffeine spike) to sleep. I thought I was having a heart attack or something.
They took me to Royal North Shore Hospital. I was in for 3 days or so, and had an EPS (Elecro physiology study). With this they found an extra pathway in the heart's electrical circuit. They proceeded with a radio-frequency ablation, to burn the pathway off. I was kept for an extra day after that, then discharged. I walked out of the hospital and walked several kilometres plus train rides to get back to my friends place.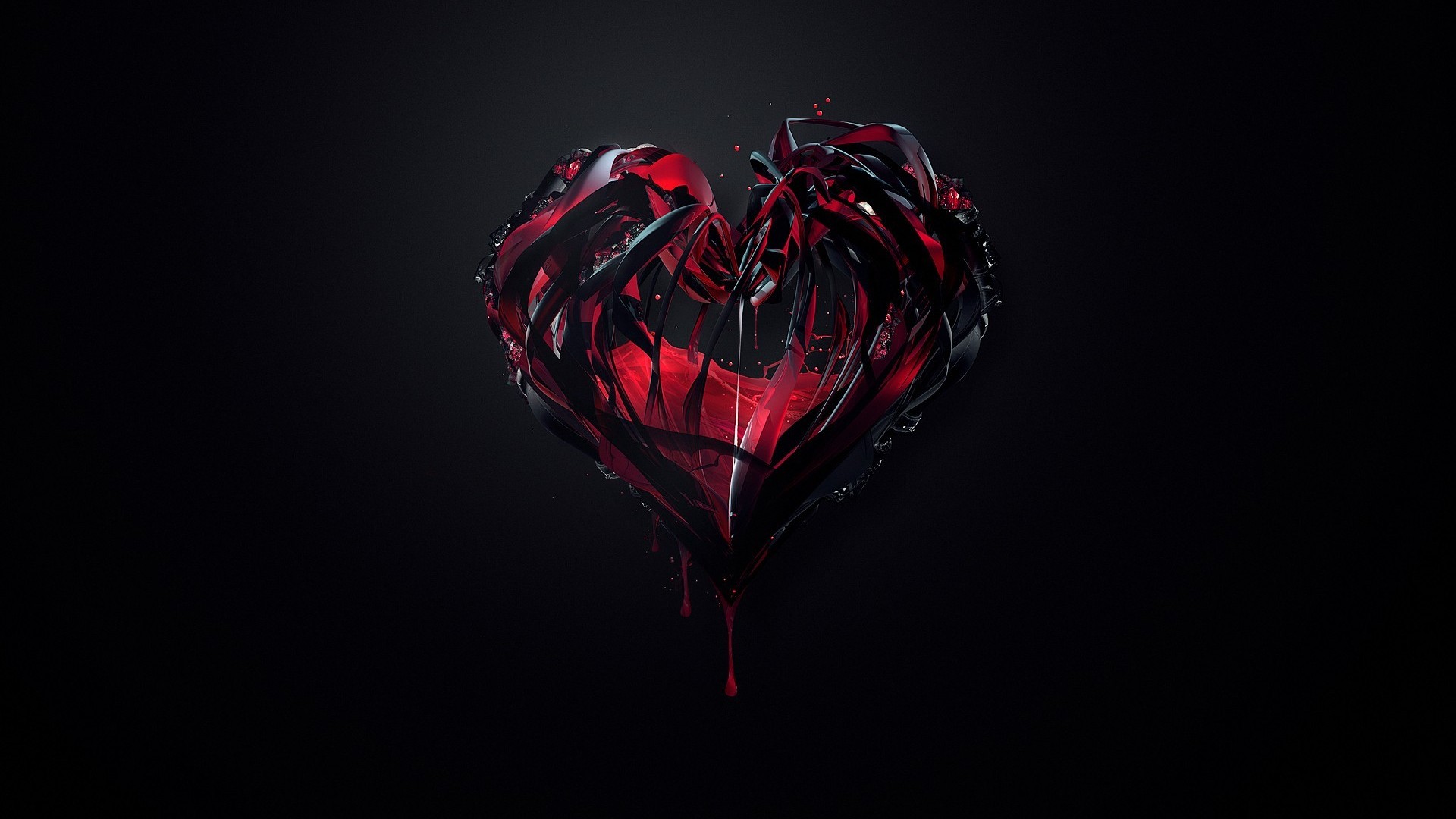 After being there for only an hour or two, I got ANOTHER episode of SVT! I could not believe it. I got my friend to take me back to RNS, and went straight up to the cardiac ward, found some of the Dr's I had been dealing with, and told them. They sat with me and explained that I could not possibly be experiencing SVT again because they had fixed it, and I needed to get some "therapy for anxiety". I was like oh man.. seriously, there is a big difference between ordinary anxiety and a serious arrhythmia & HR of 250+ BPM.. They didn't think it could be SVT as it had been fixed only days ago.
I went up to stay with my parents for a few months to try to recover. I think I had about 15 episodes of SVT during a 3 month period, before the RNS in Sydney finally agreed to redo the Electro physiology study to re-check the pathway. Lo and behold, they found the pathway was still active (suprise). They said oh it must not quite have been burned off properly last time. After they burned it off the 2nd time, I haven't had an episode of SVT ever since, thankfully. Can't blame them though, it's rare not to work the first time. Perhaps my pathways are furiously super-powered.
I got back to my life in NSW, working about 30hrs a week in an active job (up and down large ladders lifting business machines, computers and so on) and studying full time simultaneously. So again, I was still strong and had full energy, but continued to have the previous gut & allergy symptoms I'd had for life so far. Finally, a new Dr I saw, a very wise old Indian Dr, who became my new permanant GP, told me I should try going off gluten. I had been living on wheat/gluten: bread, sandwiches, toast, cereal, pasta, you name it (as everyone did) every day.
For most of my life so far at 21yrs old, I had woken up most days (apart from rare patches), curled up with severe gut cramps/pain for the first 1/2-1hr of the morning, before I got going, which was just normal for me. When this Dr told me to try going off gluten, within 2 days of eliminating it, I woke up with no pain at all, it was quite amazing. I noticed so much less cramping and IBS symptoms so fast. I also got rid of dairy at the same time which helped even further (had also been dairy intolerant for life but 'ate it anyway' because it was such a normal part of family diet).
However, I was already developing other symptoms at this point. I was becoming intolerant to more and more foods. Coffee started to make my brain feel very spaced out instead of delivering the usual caffeine jolt of life to my body & brain as it had for so long. So, I had to give up my beloved coffee as it only got worse. I developed unstable blood sugar (reactive hypoglycaemia), and craved sweets and carbs terribly. I would constantly buy sweet muffins or cakes, even after big meals, and I seemed to always be hungry. Biochemistry was starting to get out of whack.
During the year 2000, I started getting strange dull upper abdominal pain. I didn't know what this was, but ended up being gallbladder/liver and pancreatic pain. While mild at first, as the year went on it got worse and worse. I tried to ignore this for quite a while, just taking OTC meds to combat the symptoms and 'get on with life'. Near the end of the year however, it was so bad that I was waking up in the middle of most nights in agony, with stabbing pain under my right ribcage (gallbladder). I discovered the only way it didn't hurt dreadfully was if I only ate fruit. So yes that's absolutely what I did, as the body demanded.
Being a massive noob & not knowing much at all about nutrition or health at that stage, I was only doing what I felt was helpful for my body (i.e. not causing traumatic pain). Only eating fruit and some vegetables now & then caused me to rapidly lose weight. They did an ultrasound, which showed I had a lot of sludge in the liver/gallbladder (sludge is thick bile, or 'pre-stones', and are what gallstones are formed from). Also known as biliary stasis (bile gets thick and stuck in the liver). They also did a HIDA scan, which shows the ejection rate of the gallbladder. Mine only ejected at 50%, so that was also sluggish.
This caused severe constipation, which I had been dealing with for a lot of my life anyway, but it was much more severe during that year. It would cause serious distended bloating at times, as I would be stuck for days if not a week at a time.
I still had no solid answers as to what was causing this. I had multiple investigations and tests. Just because my colonoscopy and endoscopies (cameras up & down both ends) came back normal, and most of my blood tests came back relatively normal, they were saying 'good news, there's nothing wrong with you!'  I was confused, even though glad nothing serious was wrong, I was suffering awfully still and having no answers by now was maddening.

[Dr. Ronald W. Davis, PhD, Professor of Biochemistry and Genetics and Director of the Stanford Genome Technology Center]
I got worse, I was trying to eat more decent food but the pain would always come back rampantly. I also suffered gastroparesis (delayed stomach emptying, I was constantly full even off a few mouthfuls of food). The only way I could sleep OK and not be in ripping pain in my upper abdomen, quite often with nausea and vomiting, was if I stuck to fruit / steamed veg with no fat or rich food.
At this point, late 2000, I went back up the coast to my parents place to try to get some help. I had many more tests in hospitals, saw various specialists, who all had no answers and just asked me if I was 'depressed'. My answer was no, "well except for the fact that it's kind of depressing to live with pain & nausea every day unable to eat properly!"
I had been in hospital about 3 weeks. I saw a psychiatrist who I had various discussions with. He said, "You seem completely normal to me, I'm going to push that they try to find a physical cause."
Then there was this one "specialist" who came to my room one day when I was weak, debilitated and down to about 45kg, with no energy. He says to me, "OK no more laying around feeling sick. There's nothing wrong with you, you just need to eat more son". (He thought I had some eating disorder). I was FURIOUS to say the least! I said, "Are you kidding me? Do you think I enjoy this? I had a great life back home with tons of friends and was busy non stop. If I just need to eat more then bring me a pizza! I LOVE food". With this he actually looked around quite puzzled scratching his head.
[Pizza. Just give it to me k thx]
Another time the same one came back to my room saying, in front of a group of med students no less.. "what you're suffering from is called 'somatization disorder'." Oh how the fury mounted. Just because my 'blood tests' were relatively normal. Well guess what buddy? You can run those blood tests on a fresh corpse and they will also come back 'normal'. Does that mean that corpse is pretty healthy? Sure it does. -_-
Somatization disorder is often a wastebasket diagnosis when they cannot find the cause of an actual problem (no offense to anyone that actually has it, but it is thrown around far too commonly. Almost ALL ME/CFS patients have infuriatingly had this diagnosis at some stage of their illness).
After that nightmare they sent me home with no help and no answers, emaciated & weak. Luckily my uncle had a relative who was a director in a major hospital in Brisbane, QLD. He contacted him and they got me a place up there right away.
I was flown up in December 2000, at a mere 43kg (about 95lb), my lowest point. I was weak and malnourished, but just made the journey. I was freezing cold in a jacket, in summer, the plane trip was rough. I was picked up from the airport and taken to the hospital, where I spent 6 weeks on a naso-gastric feeding tube (tube from the nose to duodenum that slowly drip feeds liquid nutrition over 24hrs). In this 6 weeks, I gained back a much needed 10kg.
The above events I believe were my major stressors (plus a lifetime of gut problems/IBS, allergies & intolerances) which triggered my CFIDS/ME, MCS & Fibromyalgia.
During that hospital stay, 2 weeks in or so after regaining some strength, I went to see a natural therapist out in the Queensland bush. It was an amazing place, so serene and peaceful. He put me on various supplements and herbs to heal, cleanse and help the gut and body such as B12, magnesium, probiotics, bitters and various herbals. These things helped in a short time to be able to eat somewhat better again.
After my 6 week stay, was sent home with advice to come back later & have the gallbladder removed due to the sludge etc. I saw a great Naturopath in Sydney named Bruno Marevich (Australian Naturopathics), who put me onto various formulas which really helped my gut and general physiology. Still not cured, but had more energy and clarity than usual on his protocol.
I still had frequent gallbladder pain however, so returned to QLD in 2001 to have it removed. Probably not the best idea, as that surgery was very stressful on the body and really worsened the CFS, MCS (chemical sensitivities), and so on. Next couple of years I still struggled a lot with liver & pancreatic pain on a constant basis, plus still struggled with the gastroparesis.
In 2003, I underwent a procedure called a "wide sphincterotomy". Basically they cut the sphincter muscle of open of the common bile/pancreatic duct, which can help with digestive fluid drainage, in conditions like mine where there are spasms/pain around that area. It took about 5-6 months of healing, but after that it definitely helped with being able to eat more, and definitely reduced the upper GI (pancreatic/liver) pain. It was still there, but to a lesser degree – the surgery did help. Eventually I could actually eat more fat & meat than before (still not a lot but much better) without quite as much problem.
After this time in the following years, I tried loads of treatments, spending an absolute fortune. Most of my money in fact went on trying every new thing I read about or heard from the many alternative practitioners I visited. Can't even guess but I'm sure I spent around $50,000-$100,000 on treatments over some years.
Including but surely not limited to: Many types of vitamins and minerals, both combos and specific, systemic enzyme therapy, probiotics (bottled, drinks and home made like kefir, kombucha etc), specific and combo amino acids, many various detox programs & kits, super green drinks (aka mowed grass), many many herbal remedies, "Super foods" like noni juice etc (aka $50 grape juice), homeopathics, chiropractic treatments, physio, reiki, herbal parasite treatments, 'human bowel flora transplant' (that was a fun one), avoiding electromagnetism, "bug zappers", drugs of many shapes and sizes from anti-depressants (not for depression but to try enhance neurotransmitter function adn sleep), to anti-biotics, anti-fungals, lots of gut drugs for all the IBS/bowel, acid reflux and other GI problems including anti-spasmodics, anti-emetics, PPI's / acid blockers, the list goes on.
Living with gut pain, constant nausea and this other myriad of unpleasantness day in day out will drive one to great lengths I can tell you now.
In 2005 I moved back to my home town of Wollongong NSW. I was at this stage improving to a degree. The ME/CFS was still there, but I started being able to go out a bit more often, even to a live show or bar some nights. Living with my brother & old friends again was great. The next few years the health was 'OK', therefore I stopped chasing Dr's, treatments and so on, because I was so sick of it all. Being 'good enough' (which was still far from good), I just lived life for a while.
[My home town of Wollongong – where the mountains meet the sea]
This in hindsight was not the best idea. I should have kept a balance of trying treatments and taking it easy, because I started eating bad food again, including junk & take aways, as for some reason I could tolerate it again a bit better. I still ate healthy in between, but my body needed to never eat like that.
The Adrenal Crash..
In late 2007, I started developing worse low adrenal symptoms (many of these overlap CFS symptoms). Coldness, weakness, shaking, worse allergies & rashes, more weight loss despite lots of food, and having energy crashes which was getting worse with less and less activity. I got onto licorice root extract, as this helps the adrenals/body to hold onto cortisone longer in the body without being broken down by the liver. It also mimics aldosterone, which helps retain salt and increase blood pressure.
At first it was miraculous, I felt SO much better! Warmth returned to my body and I felt relaxed and less shaky. I was able to do more activity wise for quite a while. I didn't know this at the time, but licorice will lose its effect if you don't have breaks from it. Therefore I was on it daily, and it started to lose effectiveness, requiring me to increase the dose. Eventually I was at about 10 grams a day, along with about 2-4 teaspoons of sea salt in water a day. This dose is high and would send most normal (non CFS) peoples blood pressure spiking through the roof, yet I still had postural tachycardia / orthostatic intolerance with dropping blood pressure. For licorice to keep it's wonderful beneficial effect, one must have it say, 3 times a week, or be on it for a couple of weeks then take a week off, and so on.
By August 2008, the adrenals really crashed. I suddenly got much worse, and ended up in ER 6 times in 6 weeks. One day I woke up with the most incredible weakness of my life. I was shaking, could hardly lift my limbs, and was freezing cold to the core (despite warm weather at the time). I felt like the very life force had been sucked out of my body.
I was having postural BP drops of 20 or 25 points on standing (100/70 to 80/60 or so immediately on standing) and could barely even control my limbs. I was taken to ER where they game me IV saline over an hour or so. Helped BP but still felt very unwell. Each time I went in with a crash, was given 1 or 2 litres saline, but sent home with no diagnosis.
Even though I had CFS, I had never felt this bad. I was no longer able to cook any food or even shower more than once a week or so, the energy from my body was completely gone.
I was constantly waking through the night, shaking and freezing cold to the core. I had frequent diarrhoea and polyuria, hypoglycaemia / instability without very frequent (hourly) eating despite frequent nausea, weak appetite, anxiety, dim vision, etc.
I finally had an ITT (Insulin Tolerance Test), with the endocrinology department at my hospital. The above 6 weeks was between that test and the follow up. Finally had that next appointment with the Endo department, and the test revealed that I had a blunted adrenal response. The test includes getting an injection of rapid acting insulin while fasting, which causes a hypoglycemic crash (and boy did it). This is very stressful on the body and is supposed to induce the HPA (hypothalamic-pituitary-adrenal) axis to produce more cortisol in response to the stress. A normal result would be that the cortisol levels rise over the next few hours at each blood test. But mine dropped at each interval, indicating an abnormal response, and secondary adrenal insufficiency.
I was started on Cortisone Acetate at 25mg (= hydrocortisone 20mg). Most of the above dreadful symptoms I was getting drastically improved overnight. The shakiness, coldness to the core, anxiety, it all just relaxed. I was exhausted from it all however. I was still very weak, and realised within a couple of weeks that the dose was too low for me. I changed over to HC (hydro-cortisone) and this worked much better for me than acetate (CA has to be converted by the liver, whereas HC doesn't, therefore is more 'ready to use' by the body). Over about 3 weeks I got up to 40mg, as realised that was where I needed to be to get through a day. I did however also have to dose multiple times a day (about 6-7), as it seemed to run out very fast leaving me shaky and low in no time.
The next 3 years left me relatively housebound. The cortisone while relieving a lot of symptoms, made certain aspects of the CFS worse. Brain really fogged out worse than ever and this has been the same ever since. Immunity worsened over this period until I just had almost one long permanent flu like illness. One virus or bug after another with little break in between. The only good thing it did was shift my metabolism to gain a much needed 15kg of weight near the starting of treatment. It was a significant fat and muscle gain with no diet change or exercise. Still, I wish I never had to touch the stuff, as it has done so much damage.
Come November 2011. Had been on HC for 3 years, with no stability on it. My body metabolized it so poorly that it seems to run out every 2hrs and often less. Therefore I had to dose about 8-10 times a day just to get through a day, and was often on too much. I was at this time on about 50mg a day, sometimes more, too high to be on for a long time, and that was most of 2011.
[2017 update: been on an insulin pump delivering cortisol under the skin, which has been amazing since 2012)
My stomach felt damaged, burning gut and esophagus. Hurt to eat most foods except very light soft plain food, and I felt rather nauseous after almost everything. This was only new in the last 3-6 months, but got rapidly worse. When I eat it also flares up systemic inflammation around the torso, that makes all my tiny joints hurt & 'crack', from ribs to spine. Very uncomfortable and is rarely relieved, unless I don't eat at all. My neurological symptoms have been worse too (tingling, brain symptoms etc). These are also worse after eating, somehow connected.
Also my immune system has gone haywire. 2011 I had 3 major flu's and about 4-5 lesser virus type bugs. However they lasted months at a time each, and I now just feel constantly sick. My lungs hurt, its hard to breathe properly, always wheezy & asthmatic, sinuses blocked & clogged, etc. I need to take strong antihistamines every day or it feels like I'm just having one long constant allergic reaction to everything.
~Chris.
Click for My Story: | Part 2: 7 Weeks in Hospital | Part 3: Heart & ER | Part 4: Hospital Again – No Answers | Part 5: Long overdue update! 2012-2017